Man the years are TICKING by. Here we are already with 3 'best of' lists, '08, '09 and now '10. What an amazing year of learning…and that is about as precise an adjective I can apply to this year in both cycling and in life. Leaving paying jobs for non-paying ones, breaking bones, struggling to do well in the sport I love…it was an amazing year. So let me recount some of the best things that occurred and experienced this year. Keepin' it positive, yo.
Best New Race – Aspen Lodge CX by DBC Events!
What an INCREDIBLY fun race and amazing venue. Chris Grealish and Joe DePaemelaere put on what I thought was one of the most fun, scenic and festive races of the year. People balked at the courses 'technical' features which were, in my opinion, PERFECT. This was a course that made you have to be focused and attentive 100% of the time and ensured that the best were those that know how to drive their bike!
(Photo by Mountain Moon Photography)
Best Race That I Raced – CrossVegas
Ironically, one of my first races of the season was my best. I'd worked REALLY hard since the summer to get into some sort of shape. I was nervous as hell to crash and hear that clavicle go "snap!' again but so deeply stoked to be on the bike and with my buds. I think I took an 8th place out of ~160 so people, about 40 of whom wanted to be tops at the race. The victory was that I felt a 'good suffering'…that kind where you could go deep deep deep but knew you were going to improve over the coming weeks.
I am so looking forward to another Cross Vegas. I love the camaraderie and it is great to get amped up for our seasons with all your friends from around the country. Glad to see Brook Watts will be launching the event again in 2011.
Best Training or Racing Aid – Motopacing with the Good Doctor, Coach Frank!
Frank is truly one of the good guys of the sport. The smile that he is constantly emanating is contagious and reminds you when you walk into his Training Center that you are there to improve your life. He's smiling cause he knows what you're about to achieve…and maybe a little smile at the suffering you'll have to go through to get there. Frank was there offering a hand the week after I crashed this year and built up my confidence again by telling me 'you'll be fast again and I'm going to help you get there after all this…' Frank assembled a great plan to build upon week after week to re-assemble fitness essentially starting from mid August. One of the tools used was motorpacing which was hard, fun and absolutely essential to build up leg speed and the ability to sustain thresholds and keep them there…essential to be able to be with the wheels of a Ward Baker, Michael Robson and Timmy Faia. So much fun and if you can do it, and know when to add it to your training plan at the right time, I recommend it:
Best Food of 2010 – Tie: Session Black Ale and Justin's Almond Nut Butter
Tough choice so I had to give them a tie. What tasty discoveries this year. First, I am a sucker for anything dark and bubbly and when I saw these little hand-grenade sized 11oz bottles of goodness, I gave 'em a try. Not a porter yet not a brown. It is a true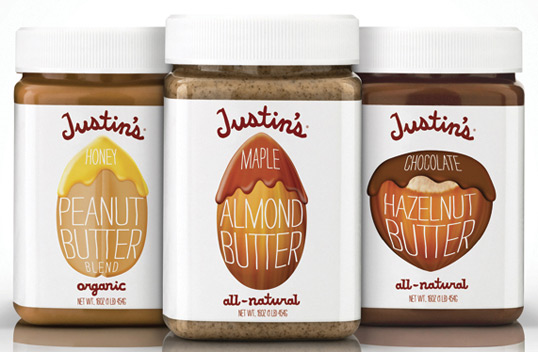 black ale which is pretty smooth and creamy with a smoky sort of taste. The new fave.
As it relates to racing nutrition, I will have to say that I was blown away with the Justin's products. Specifically the Almond Butter but they are honestly ALL unbelievably good. I like the consistency and taste of Justin's for super long rides. It's real protein and I like the feeling it has in my stomach…which translated means it doesn't tear me apart. I just wish their packet-sized versions contained a little more!
Best Product I Tried This Year – Northwest Knee Warmers Embrocation
OK, seriously, how many times in your racing past have you applied embro only to have you actually feel it 4 hours later when you are in the shower? Yeah, me too. That is until I sourced some NorthWest Knee Warmers, Medium Strength. The product is made by Kalli Phillips in the cross Mecca of Portland. She's a licensed naturopathic physician who has a strong acumen of herbal medicines and blending them appropriately. It's made in small batches by hand, roughly 40 tins at a time and costs about $19 a tin. One tin lasted me about 1/2 a season. I highly recommend medium strength to start with as it is pretty hot! You will feel it upon application and while racing…the first embro I've used to TRULY perform in the way I thought embro was supposed to. Amazing product.
Best Picture I Took – Dubba at the Boulder Rez
Funny enough but this was a year where I wasn't hammering the shutter too often. But one picture I snapped I seem to look at quite often. I like the dust going on in the race as well as Brandon's focus. This was the UCI race at the Boulder Reservoir:
Best Picture Someone Took of Me Us! – Any photos by Annette of Mountain Moon Photography!
We have TONS of mad photographers in Colorado shooting cyclists each season, but the award for the most passionate goes to Annette. She shoots ALL DAY, as many categories as she can to make us all feel 'pro'. Moreover, the quality of her pictures is spectacular, with little or no post processing…just the natural light and glass to provide all the effect you'll need to remember your races. Lastly, she does this out of love, with 2 pictures for $5. Amazing. We appreciate you being out there in the cold, rain, mud and snow, Annette!
Best of the Best of 2010 – Life Happens…that's what's the best.
So much to be thankful for. So much to remember. So much to look forward to. Visually speaking, these were just some of the BEST things of 2010…
I broke my clavicle and learned to be completely humble about my life, my needs, what's important and what I love.
I left a perfectly good paying job…probably the best gig in Boulder…to not get paid and start my own company with my good bud John Bliss…in a recession. So, shoot more video and use my apps when they launch soon!
(Photo by Neal Rogers)
My oldest son Aiden started racing 'cross! I've never experienced such a confidence boost in a person, old or young, as I did with Aiden this year. Amazing to see and so much fun.
The Ridley X-Fire. Amazing geometry, weight and versatility of this new bike by an even more incredible sponsor to Boulder Cycle Sport: Ridley Bikes. I like to call the bike's positioning and geometry "fast forward" – weight over the front wheel with the rider more 'forward' on the bike. You'll understand the feeling should you get to drive one. And please try to drive one.
That's all folks! I wish you all a massively successful 2011…however you define success. And that is fundamentally the fun part.
Hup hup!
Saturday, January 1, 2011 at 7:14AM
|
Post a Comment